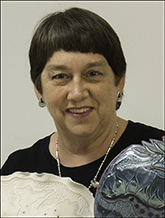 The CERAMICS menu link at the top allows me to group my work by object and construction processes.
By CLICKING on any image, you can view more information about the piece.
---
CLASSES & EVENTS – In addition to Facebook postings at MILLERARTS.COM, the EVENTS link above will have local showings and classes I offer as soon as they are scheduled. While I only do a few classes a year, my class sizes are small (8-10 people) and fill up fast. If you have an interest, contact me and I will add you to my email list for future classes.
---
My ceramic work is an obsessive, multi-step process before each piece is completed. I create containers, small sculpture and tiles. The glazes I use for my functional work are all food-safe and can be used in a microwave and dishwasher. My studio contains a wheel, slab roller, hand-building table, wedging table, rolling carts and display shelving for my work. Just outside of this room is my teaching and glaze area with a Skutt kiln.